Checking a Car Before Buying It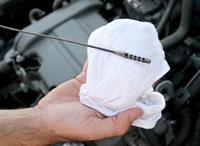 Evidently I'm talking here about a used car. If you're purchasing a new car, there's nothing much to check about it, but the mileage and to take it for a test drive to see if you like it. However, if you're looking to purchase a used car, and you really don't want to end up with a bad one, in many aspects, there are quite many aspects to check.
First of all, the aspects to check can be grouped by 2 categories. Technical aspects, regarding the functionality of the car, and aspects related to the history and documentation of the car. So, here are a few tips relating to each category of aspects that you need to check.
Technical aspects
To make sure you're getting a car that's in good technical condition, it's always best to check the car with the help of a trusted mechanic. Even if you have all the expertise regarding technical flaws of a used car, it's always a good idea to have another person with you, with experience in this kind of stuff. You may even consider hiring a mechanic to go with you.

Here are are few technical aspects to pay special attention to:
corrosion and rust, surface blisters - a car that's not older than 5 years should not have any;
look for variation of color in the paint work - these show that the car has been bumped in those places;
under the bonnet, check the status of cables and hoses, they should not show any signs of corrosion and cracks. Also, everything should look dry under the hood, with no signs of leaks;
check the conditions of the fluids - oil, transmission fluid, radiator fluid etc;
check the condition of the

tyres

;
mileage;
before the test drive check if the position of the car on a flat and hard surface, it should not slant on any of the wheels;
during the test drive check the steering, it shouldn't pull in any direction and should be smooth. Pay attention to all the sounds that shouldn't be present, and see if all the accessories are functional;
There's much more to add, but let's take a look to the other aspects, the ones regarding the documentation of the car.
Car documentation aspects
The title of the car should be the first to ask for. If the seller doesn't have it, it's likely that the car still has a lien on it. Detailed car maintenance records show that the car has been taken care of. Also, you should check that the mileage on the odometer coincides with the one specified in the records.
Anyway, for a better car background check, it's best to hire a specialized service provider for this type of Free HPI check service. And if you're in UK, here's the one that I've used: Free HPI Car Check
Online Behavior in Used Car Market